Talent shortage. It's the latest catch phrase in the marketplace, and it is segment agnostic.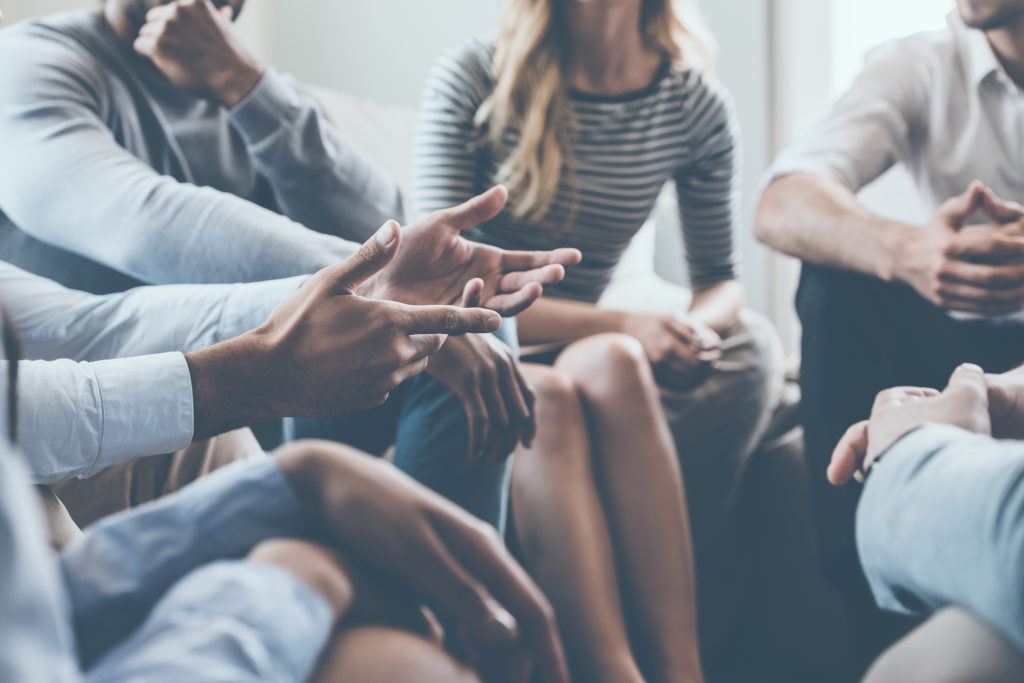 Content industry talent shortage. Talent shortage. Cybersecurity talent shortage. Top talent shortage. Everyone is talking about it.
Well, I hate to burst this trendy bubble, but I have news for you … I, personally, grew my small business last year from a 1-person operation to a team of more than 12 in a small community on an isolated island with strict geographical barriers. And I had zero problems finding talented, capable, multi-faceted individuals who were more than capable of stepping into the roles of project managers, writers, designers, content developers, event coordinators, strategic consultants, and social media experts to run programs for some of the world's largest IT enterprises.
Talent is born of experience …
So, if you are experiencing a talent shortage, I'd like to submit that you are less short on available talent and more short on imagination … let me explain …
My first hire was a masters-level teacher from the local high school. She was ready to take a break from education, and her fellow teachers had nothing but praise for her curriculum and her ability to engage students in her content. Her ability to turn history lesson plans into learning objectives that could capture the attention of a teenage audience and resonate in a way that resulted in measurable outcomes is exactly what I needed. She is now designing and developing field training and readiness content to turn corporate strategies into partner sales and enablement programs that partner account managers can deliver to their partners globally.
My next hire was teaching pre-school for a state-funded program, and I met her by chance because our 10-year old sons requested a play date. When she came to pick up her son, I learned that she and her husband moved to our small island from the Silicon Valley to raise their son a decade ago, leaving behind her lucrative career in computer hardware sales for a slower pace of life here in the Pacific Northwest. And, while she loves living here, she missed the social aspect and engaging brain challenge of her career life. So, when she onboarded to project manage a partner enablement program, she was back in her comfort zone—building relationships with partners, cold calling leads, conducting interviews with field roles, learning what was working and what could be improved, developing recommendations, creating reports, troubleshooting, and adding value to every conversation and interaction. Clients connected with her instantly and her sales personality shined.
Next came my Pilates instructor, who also happened to be my co-chair for the Auction Committee at my children's school, so we had worked together toward common goals in the past. She holds a degree in marketing from Pepperdine University and had built her own marketing consulting business over the past decade, so her skill set was polished and refined already to support communications and events for high-profile clients. But in a small community on a small island, it's sometimes difficult to connect the dots between ambitious career goals and significant opportunities. So, recognizing talent and connecting it to real-world prospects is a talent in and of itself.
My next discovery was a bit serendipitous … my book club had just finished reading Elizabeth Gilbert's Big Magic when she was speaking in Seattle, so we rented a limo to pick us up at the ferry and take us to the city for an evening of dinner, drinks, and deep discussion before her event. One of my book club members asked about the business I was growing and what exactly it is that I do. I tried to explain project management to her, and it piqued her interest. She was working as an executive administrator for a Master of Fine Arts college here on the island, which was primarily a virtual program, but which held commencement and graduation ceremonies for each class. She was responsible for planning the events each year, including all of the details, as well as managing each student's transcript from beginning-to-end throughout the program to be sure they were on track to graduate, had earned the appropriate credits, met deadlines, submitted the proper forms, and met all of the requirements. "See, you're a project manager!" I said, chuckling. A few months later, when the program wrapped up, she called and said she would like to explore the opportunities with my team. Today, she organizes executive briefing conferences for CEOs of some of the world's largest technology companies.
The list continues on like this … a retired engineer who created quality control processes for FDA investigations while working in the medical device industry who wants to consult on business process optimization, an administrative assistant in medical billing who wanted to be a business manager, a golf pro who wanted to switch industries and become an event coordinator, a college student who wanted to intern as a social media marketing manager …
The lesson is this … skills are transferable—across industries and segments and sectors. Work ethic, curiosity, coachability, and personality are harder to teach. So, if you have a willing learner who wants to work with you or your team, you do not have a talent shortage. You may have a gap in the technical application of a particular skill, but the application can be learned if you are willing to teach it.