When it comes to project management, people often find themselves gasping for air as they attempt to navigate their way through endless email threads, meetings, and unforgiving deadlines. That is why here at The Odigo Group, we understand the importance of having a strong grasp on the basics of project management.
As we see it, the key to successfully executing a project depends on one's ability to manage a variety of work streams that feed into a specific goal.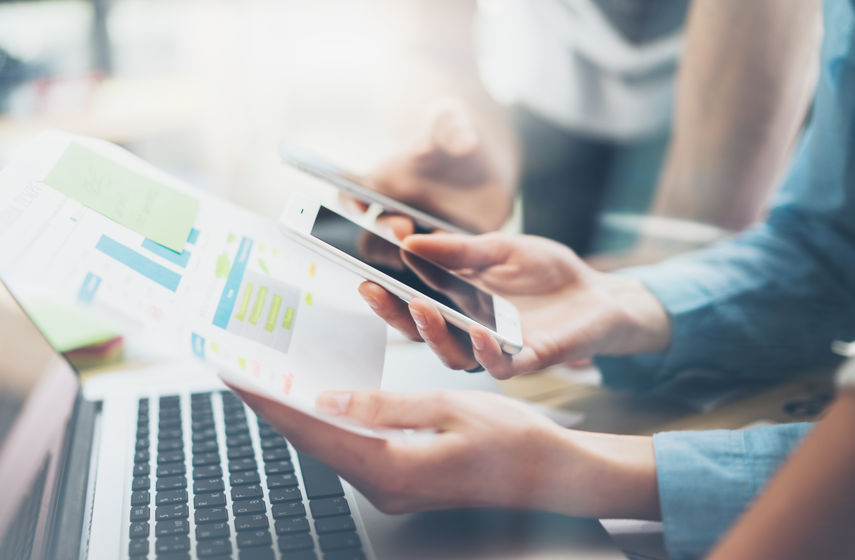 So how does one balance all of these moving parts while keeping their eye on the prize? Three words: Define your scope. It is impossible to be successful if you don't have a clear vision of your goal. Too often, managers attempt to skip ahead without carefully outlining their objectives. This runs the risk of launching a project without understanding what is and isn't attainable until it's too late. Taking care of this first step allows managers to build a road map that ensures each of the following steps point in the right direction. There are multiple elements a project manager needs to consider when they set out to define the scope of their project:
What are the major goals and objectives?
Are there any sub-phases involved?
What does the project timeline look like?
What tasks need to be completed?
What are your available resources?
What is the project's budget?
Once each of these points has been identified in detail, you can begin using best practices (professional procedures that are accepted as being most effective) to dive into action. To stay organized and focused on your goal, you will want to take the time to incorporate these important management tools into your project strategy.
Meeting notes
The importance of taking quality meeting notes cannot be stressed enough when it comes to project management. Possessing the ability to capture even the smallest details a client throws at you in an organized manner is what will separate you from competitors. Not only are meeting notes valuable when it comes to being detail-oriented, but they will be your saving grace when miscommunication inevitably occurs and serve as a record of what was agreed upon or discussed.
Action item tracker
Action item trackers can be formatted in a variety of ways, however they should all provide the viewer with a straightforward overview of tasks and objectives. This is a simple, yet extremely useful way to track your own progress and ensure deadlines aren't being missed. Not to mention, action item trackers can give great insight to key takeaways related to the project.
Weekly status reports
One of the biggest challenges project managers face is communication. Many times, getting tasks done is dependent on collecting information from other team members and outside parties. Sending out detailed status reports is a professional way to hold others accountable and let them know you are taking all the necessary steps within your control.
Walking decks
When it comes to planning events or managing any type of large project, creating a walking deck can help you go from feeling as if you're running a circus to driving a well-oiled machine. Walking decks are typically in the form of an organized PowerPoint presentation and are perfect for visualizing how you want the project to turn out. This tool is vital for effective communication because it encapsulates all logistical considerations and is used as a display for weekly syncs and executive briefings. The information on a walking deck can also be used to create a "Know Before You Go" deck for clients prior to events. By using tables, graphs, and pictures, a manager can make sure their team and clients are all on the same page.
To recap: Start by defining your scope. This will ensure that you have a clear vision of your project goal and can take off in the right direction. To help you achieve this, ask yourself the six basic questions I've listed for you at the beginning of this blog. Once you have a clear vision and have set realistic objectives, you can utilize the project management tools to get you organized and set yourself up for success.
See our related blogs on People management vs Project management, Why effective communication is your key to success, Make yourself irreplaceable, and Let's talk about quality.