Being a business consultant is like taking a test. A never-ending test. A test that you have to get 100% on every time. A test that you stayed up all night studying for just to realize you studied the wrong material. Sound about right? Well, it isn't actually all that bad … but there is truth to it.
It's all about being prepared for anything, at any time, any place. This is a consultant's reality. Not only are we dealing with people on the day to day, but we are also dealing with those people's dreams, goals, and ideas that they are tirelessly trying to make their own reality. As a result, we have become masters of managing people and projects simultaneously to achieve the impossible. How do we do it? Let's break it down.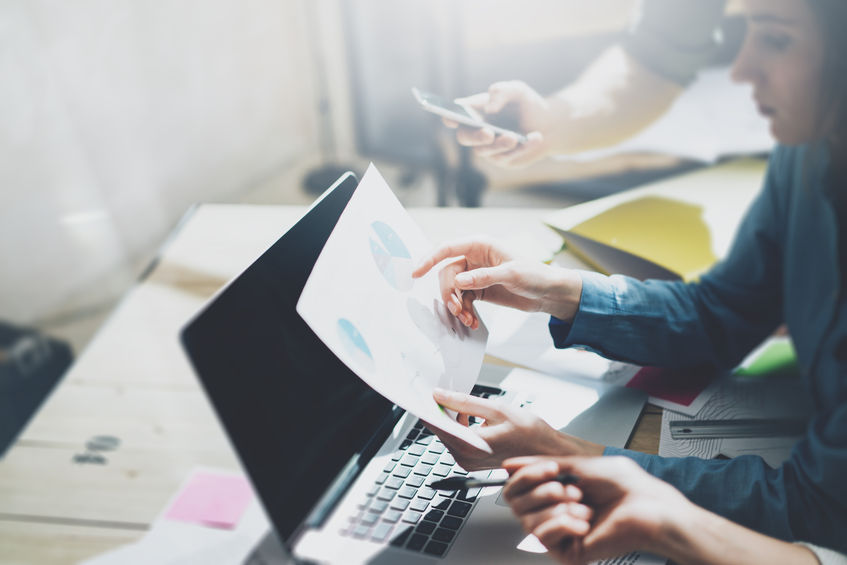 People management
The key to effective people management is to focus on an individual's assets. Not everyone is going to be the best at everything; it's just the way it is. Playing people to their strengths will give them the confidence they need to get the job done and get it done right. Having individuals with different strengths is what builds a strong team that can handle complex issues and face adversity. When you are put in a position where you are expected to manage other people, you want to set them up to succeed as best you can.
When it comes to people management, it is also important to ensure everyone is on the same page at all times. Everyone should have personal goals as well as be aware of an overarching team goal. If you have highly capable people who understand and work toward the overall goal, they can position it with their personal goals to meet and exceed expectations.
Project management
Being an effective project manager comes down to two things: the strength of your processes and good communication. Every project manager has a system of tools that is the backbone to their process (to learn more about these tools, refer to our blog Project Management 101). These tools ensure that we dot every "i" and cross every "t." You boast your true skills as a project manager when it comes down to handling the little details. If you consider yourself a pro, you let absolutely nothing slip through the cracks. Without a solid process, there isn't anything to rely on when things inevitably take a turn.
As I mentioned before, good communication goes hand-in-hand with project management. It is important to be proactive with communication and set up regular check-ins with stakeholders. To put it simply, good communication means that you are always on top of what's going on and have the answers at your fingertips. To learn more about how to be an effective communicator (especially when it comes to project management), check out our blog Why effective communication is your key to success.
People + Project management
So how do we integrate these two very different types of management to result in major success? Simple. Provide your team members with the environment, platform, and processes to meet and exceed their personal goals. Like I said before, when individuals experience personal success, it contributes to the team's overall success as long as there is a clear, overarching goal. By making your processes accessible to the entire team and setting a high standard for communication, you are ensuring everyone is on the same page and has the necessary tools to succeed.
It is clear there are several distinct differences when it comes to people and project management. The trick to successful people management involves extracting individual strengths to allow them to specialize in those areas. When working with different types of people, it is beneficial to create teams that can rely on each other to produce top-notch work in their area of expertise. Not only does this foster efficiency within a work team, but also helps build morale among co-workers. The two main components of successful project management are good communication and strong processes. These set the groundwork for being a true professional and making sure not one detail is forgotten. In the end, these best practices for project and people management can be combined in a way that sets your brand up for optimal success.