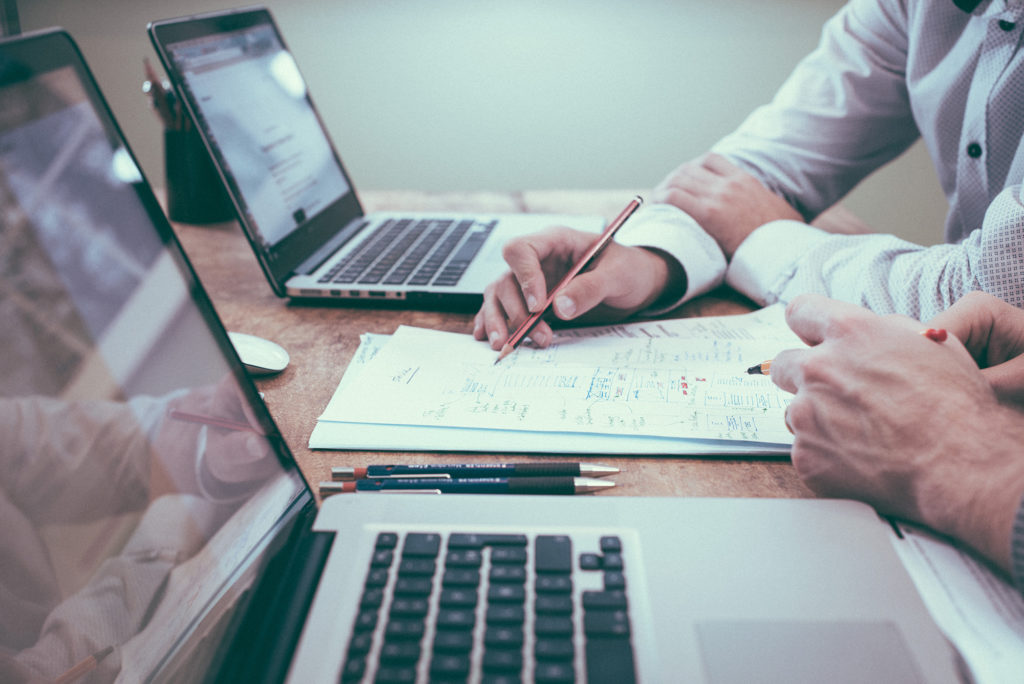 "Everyone is replaceable."
This is not my favorite quote to hear as a contractor … especially when it is coming from the member of my client's team who controls the budget and has every intention of replacing me. (Every year. Like clockwork.)
After nearly two decades in the business, I would be lying if I said I hadn't heard this statement more than once. It's the kiss of death to so many projects. The harsh reality of contract-based work. The rough life of changing vendor agreements and evolving procurement policies. The brutal truth that sometimes, decision makers simply don't like to be told how to spend their budgets.
And, for the vast majority of projects, contracts, clients, and individuals who support them, the statement probably isn't false. Yet somehow, against all odds, we've managed to not be replaced … to hang on. To find a way to add value to our clients in such a way that the value is so significant that they request more of our services … so much more that we've had to grow a team to scale our services across more clients … to provide greater breadth and more depth.
How do we do it?
By anticipating our clients' needs. We are active listeners. We consider our participation in business reviews and executive meetings an honor and a privilege. If you find us taking notes in your meetings, we are not simply capturing dictation, we are absorbing your strategies, organizing your thoughts into frameworks, processing your action items into next steps, and helping you articulate an action plan before you've even had a chance to review your notes from the session. Our job is to make our clients look good. Our scope is to maximize our time to provide the most value for the dollars that clients spend with us. When we leave a meeting, clients receive additional value for our having attended. Our meeting notes are not just meeting notes—they are polished deliverables that clients can immediately put into action.
By offering value-added creative services. It didn't take me long as a young project manager to realize that my background in graphic design was a tremendous value-add to helping clients visualize their program frameworks or creatively articulate a process flow. My ability to translate their words into a diagram to enhance a slide or weave a theme throughout a Keynote presentation adds tremendous value to our content development dynamic, not to mention our productivity, since we don't have to interrupt our project to schedule time with a designer or build in extra time and budget for design services. It never occurred to me to charge extra for these services. It simply allows me a creative outlet to augment my strategic consulting and enhances my client's work to set it apart from their colleagues who are paying for similar consulting services but receiving less polished deliverables. So, when we recently attended a major event and one of our team members had her professional camera with her, it occurred to me that we could leverage her amateur, though incredible, photography skills to offer photo documentation and social media imagery to our clients from all of their partner events, speaking sessions, and social engagements. The photos are priceless. The clients are grateful, and my team member was inspired to use a creative skill that allowed her to step outside of her project management box for a few hours a day. Win-win.
With humility. There isn't one person on our team who is above filling water glasses in an executive meeting or clearing coffee cups from tables during a break. We may also be preparing slides for a Keynote presentation and multi-tasking business intelligence reports or launching a digital marketing campaign, but every person on this team is willing to roll up our sleeves and do the dirty work that has to be done to make a project successful—whether that is a late night call with a data team in India or an early morning discussion with a field lead in Europe, or an after-hours interview with a partner in Australia, or revision #37 on the same slide we've looked at all day. We go the extra mile. We make ourselves available. We rise to the challenge.
We set the bar high. Because, we know that if we set the bar high enough, nobody else will be able to reach it.
And then, we become irreplaceable.