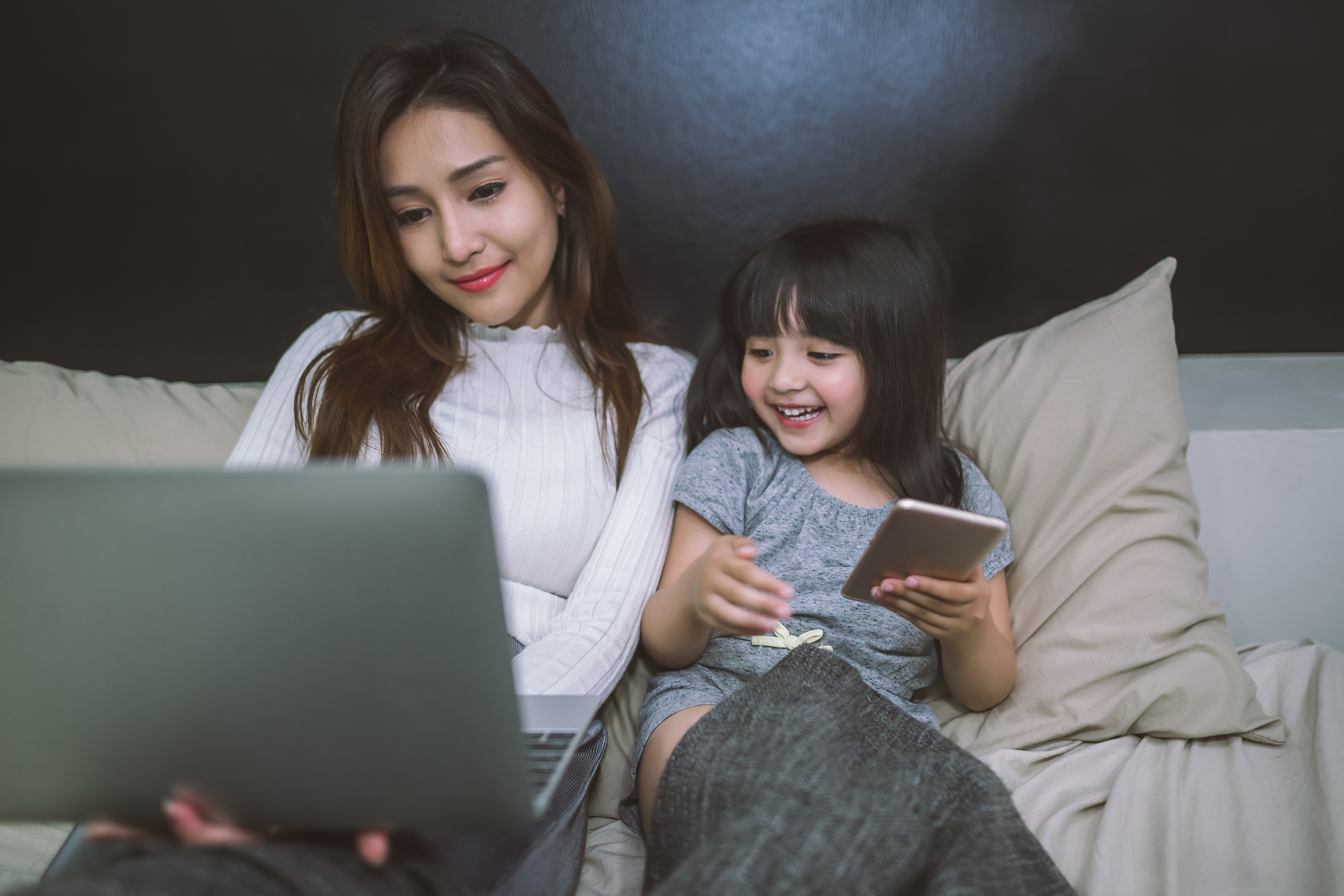 Desks to kitchen tables, slacks to sweatpants, quiet to chaos—we've traded many aspects of the traditional office space to continue working from home during the pandemic. While the initial change occurred out of necessity, working across the table from a partner or completing job tasks on the floor of a child's bedroom might become the future workplace.
In the past 10 years, the remote workforce has grown by 91%. (Miro) The trend isn't slowing down either with 98% of employees hoping to work remotely at least part time for the rest of their careers. (Buffer)
Given the ever-changing reality of the modern-day workplace, the importance of finding meaningful ways to engage a remote team through virtual communication is becoming a necessity. When global chaos hit, we fostered a healthy remote work culture across various generations, time zones, and backgrounds by showing our employees how much we care about each one of them. We found the best way to do this is through Communication, Awareness, Recognition, and Engagement.
CARE
Communication with employees
You've heard it a million times, but we'll say it again: Communication is key. Human beings have a reputation for miscommunicating; even with simple things like where to eat for dinner or what brand of toilet paper to buy. Effective communication with a remote employee all starts at the initial contact.
Sending a new remote employee a welcome package and setting up a video call to kick off their first day conveys an attitude of excitement: We are genuinely excited that you're joining our team! These nonverbal communication cues are just as important as the verbal, since they make employees feel included from far away. You're confirming what you say with your actions. The combination of stellar new company swag and a friendly face to greet them via a video call makes a huge impact.
Early transparency about company policies, expectations, and values also builds a bridge of trust between employer and employee. When an issue occurs personally or professionally, openly communicating with employees further establishes confidence in that relationship. If an employee's child is ill and they need the day off, they should feel comfortable telling you. Similarly, if the company's office is closing due to a pandemic and everyone is now working remotely, communicating your plan of action creates a sense of security. Asking employees how you can support them speaks volumes in communicating that you care about them. Adapting to the challenging circumstances that arise with clear communication helps form a healthy remote culture.
Awareness and Recognition of struggles
Instituting awareness and recognition of an employee's home dynamic starts with transparent communication. What potential factors might alter their job performance? Do they have children? Pets? Are they alone? Do they live with their parents? Roommates? Or a partner who's also working remotely? Do they have a home office? Are they working at the kitchen table?
Being aware of how their home and work life blend together helps you recognize points of friction and how to address them early on. If they take their dog for a walk every morning and afternoon, communicate that they'll need to plan it around meetings. Understanding each employee's situation allows you to pivot work strategies as needs change. For example, if an employee moves across the ocean, you should work with them to navigate the time-zone difference. It's about being great at communicating and adapting to the individual.
Respecting an employee's personal life starts from the top down. Management sets the example for everyone else. Showing you care about employees as individuals—and not just a robot you pay for labor—means honoring their downtime. For example, if spending time with friends and family on the weekend is a stated priority, allow employees (and yourself) to unplug. This creates better engagement between employees and employer by permitting an allotment of time to recharge and come energized to work Monday morning. They can feel confident as they themselves unplug because they know the same is true for you. Lead the way for a balanced remote work and life structure to permeate a healthy work culture.
Engagement to build connection
Producing a sense of comradery among co-workers is integral to crafting an inclusive remote culture. Organizing virtual activities to connect people across all generations, time zones, and backgrounds fosters a feeling of unity. Scheduling coffee breaks, happy hours, or other events with interactive activities bonds co-workers to each other in ways that go beyond work. It creates opportunities for personal connections to be made.
Stimulating these more natural conversations paves a path to better team engagement. Everyone feels empowered to bring their skills to the table and exchange key learnings with one another across generations. Older employees coach younger employees with valuable knowledge and experience, while the younger ones refresh the workspace with new ideas, not to mention their social media expertise.
Highlighting and amplifying different employees' talents shows you not only see but appreciate their unique aptitudes and want to celebrate them. Emailing a newsletter or scheduling a video meeting focused on celebrating the team's accomplishments makes an employee feel seen.
At the end of the day, this is the main goal of remote culture—ensuring your employees feel known despite the barriers of working through a pandemic screen. Though you may not be physically together as employees, the new workplace culture is breaking down the office walls to include people at home. Creating an environment to foster healthy relationships, meaningful conversations, and genuine trust from employee to employer makes the virtual experience feel a little more in-person.