Tell us about your background. How did your passion for diversity and inclusion begin?
I am a Colombian transracial adoptee who identifies as Afro-Latina, and I was adopted by white parents who spent time in Colombia as missionaries. I grew up in Redmond, Washington, in a white middle-class neighborhood, attended a private Christian school, and lived with 5 siblings, 4 of whom were also adopted. As an adoptee living with other adoptees, there was extensive trauma in our backgrounds…so I created an imaginary world where I and my real dog, Pepper, were always safe. She was the best part of my childhood.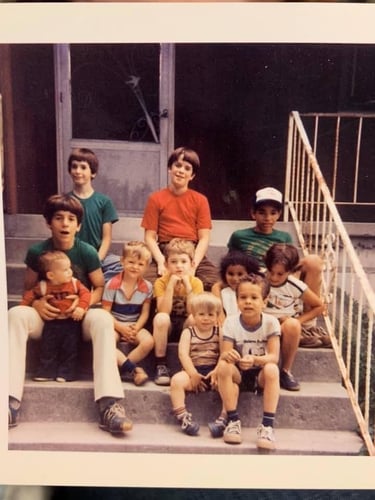 Living in white space when you're not white shapes you, specifically how you interact with others and how you view yourself. People in the Christian church would tell me "love sees no color," so I became color blind. I also frequently heard "your mother loved you so much that she gave you up" and "now you have this better life." That kind of toxic positivity – pretending differences didn't exist and refusing to acknowledge trauma – was consistent, confusing, and mind altering. I wasn't aware of it at the time but celebrating diversity and the idea of inclusivity were completely absent from my childhood.
I flew to Monteria, Colombia to meet my biological family when I was 18. Their 1 bedroom/1 bath house had a dirt floor with no running water, and I was struck by how different my own home surroundings were. However, it was also the first time I saw others who looked like me. I was stunned to see where each of my facial features came from. My younger sister and I could pass for twins, and I have the same gait as my biological mother.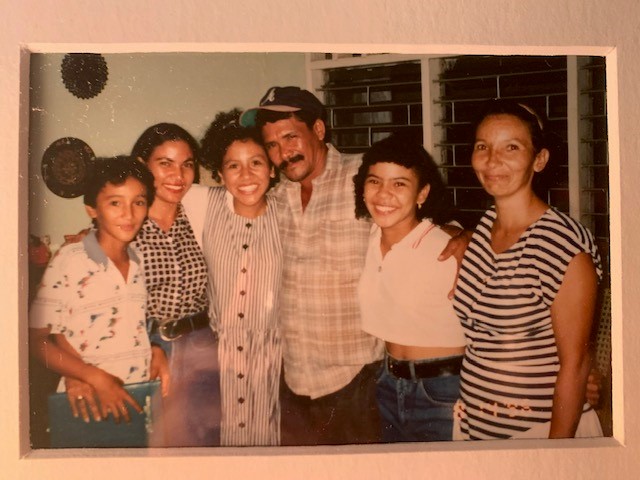 I later graduated from Western Washington University with a degree in Human Services, where a professor named Susan Kincaid changed my life, later becoming a lifelong mentor and part of my chosen family. She cared enough to ask me hard questions, let me cry, let me struggle, and let me process it all. She has always been the voice reminding me of who I am; she is part of the reason I'm an educator at Montessori in a position I dearly love.
Why is equity, inclusion, and diversity work important to you?
I now understand that there were racist acts and situations impacting my life in ways I wasn't aware of and did not acknowledge, because no one had ever told me such things existed. Here's an example. When I was in middle school, a classmate took photos of me and posted them around our school and wrote on them "have you seen Buckwheat?" I had no idea who Buckwheat was or that he was the only black character in Little Rascals. My school principal called me into the office where the student who did it had to apologize, and I didn't understand. I wasn't even told this was a racist act, but now I know it was. My parents didn't use the word racist with me. Instead they said it was "prejudice," which was true to an extent, but the harm came in not educating me on what REALLY happened in that situation. My classmate was white, I was not. His action was a microagression, but I didn't really understand WHY I was the target, so I felt like I was in trouble too. I now understand that people often stay silent when they're afraid to say the wrong thing, which can be interpreted as "if we don't talk about it, it doesn't exist." Yet People of the Global Majority don't get to avoid hard conversations – they're part of our lived experience. I want to share my story so that others who lack that same awareness I did, can learn from it.
Being adopted comes with privileges and has given me an inside perspective that many don't have. Because I've learned how to be in white space, I understand the players and who my audience is. Part of my work as a woman of color is to be a voice for marginalized people and engage white audiences in understanding the "why". Helping white people get comfortable talking about equity is vital for us all.
How do you weave equity work into your position as an educator?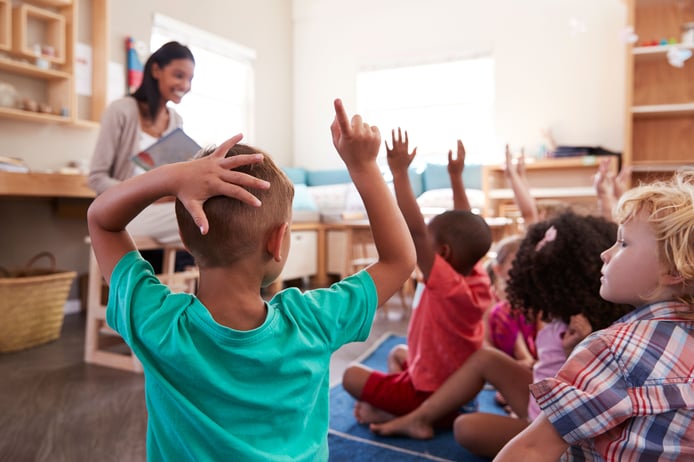 Montessori's core values are founded in social justice, and every day I'm given the encouragement to foster global citizens who can change this world. As their guide, I watch kids create identities and form personalities – I'm on sacred ground with them and take the job very seriously. I love my work with young children.
In addition to my work with kids, I also recently began a Leadership Residency with an organization called Embracing Equity. As I gain leadership skills and growth opportunities through this program, I want to be a voice for change, moving my school community toward being a more anti-bias, anti-racist institution.
How does your work as an educator translate to your efforts at Odigo?
As Odigo's Equity Consultant, I am an ambassador for connections and creating community. The intersections of education and social justice throughout my career have enabled me to work with team members in a unique way, yet I'm realizing that the core of equity work is based in relationship. My "superpower" is the ability to connect with humans of any age, hear their stories, and support them in their journey of growth and discovery. During my one-on-ones with Odigo team members, leading a book club on So You Want to Talk About Race, and guiding companywide Diversity and Inclusion discussions, important connections have occurred. I've created space for others to feel heard, supported, and validated wherever they are on their journey. The conversations are working, which is the most important factor.
What are your diversity and inclusion goals for Odigo?
My hope for Odigo is that by modeling engaged discussions about race and equity, team members will feel more comfortable dialoguing with one another and with clients they are supporting. As a predominantly white space, I hope they'll feel empowered to listen, learn, contribute, and not shy away from difficult conversations. I want them to feel emboldened to step up when needed, and to willingly stand in the gap for people of the global majority who don't have access to certain privileges because of their skin color. It starts with being vulnerable, honest, and willing to admit that we might not know everything there is to know. It's an individual and collective journey that we're on together… I'm learning too.
About the Author
Ana is our resident Equity Consultant and cheerleader for courageous conversations. While Ana usually spends her days with three-to-six-year-old children as a Montessori Guide in a public charter Montessori school in Portland, OR, she is actively participating in a Leadership Residency with Embracing Equity, building anti-bias, anti-racist initiatives in her school and surrounding community. The intersections of Montessori and Social Justice have been foundational to Ana's role in Odigo's DEI initiative, including building space for team members to have courageous conversations about equity, diversity, and inclusion. Through coaching sessions with the Odigo Team, building relationships first, Ana hopes to inspire change on the personal level, as well as waves of influence on a global level. Outside of Odigo, Ana enjoys playing ukulele, reading memoirs, and wine tasting in the Willamette Valley.