Running a business is like running a race. If you trip coming out of the starting blocks, you might as well kiss the gold medal moment on the podium goodbye. As fast as businesses move in today's digital age, you'll probably be lapped before you pick up speed again.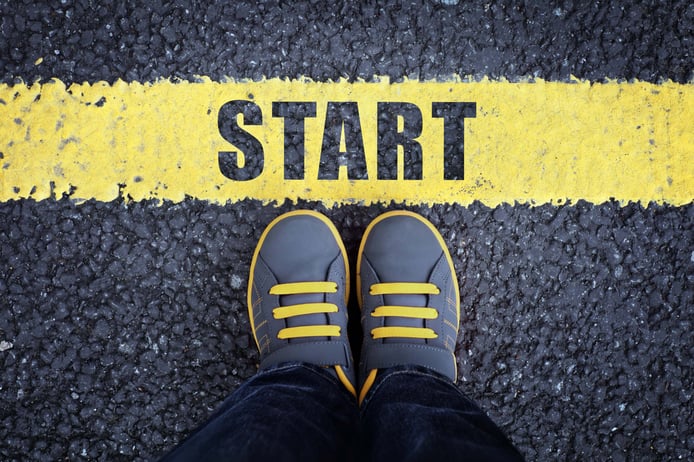 With 45% of new businesses closing within the first five years, the ability to keep pace with rapidly evolving technology and new competitors joining the race relies largely on a company's stamina to scale.
While it is important to scale quickly in order to keep pace with an influx of new clients, it is even more important to scale efficiently to ensure reputation, quality, and longevity.
So, here are three quick and efficient ways to scale your business.
1. Adapt – Meet your clients where they are at
Learn what your clients want
Understanding your client's needs seems like no-brainer. Yet, more often than not, both of you enter a meeting with two different agendas drawn up in your head. You walk in prepared for a marathon with your client, but the client shows up ready to run sprints. Setting aside your own ambitions to achieve your client's exact needs is an essential part of scaling your business. It means being agile and adapting quickly as a team to design a new racecourse for your client. Don't force them to run a marathon if they are ready for short distance. Adapt to give them what they need to be successful. Paying attention, staying alert, and being receptive to fit your client needs is part of the game. If you're not willing to adjust your course, they'll find someone who will.
Provide excellent quality services
Potential clients can easily explore your services online before directly reaching out to you. It's important to put your best foot forward for every client and deliver your best services 100% of the time. But, providing excellent services isn't only about being ready on race day—it's also about how your team handles unexpected changes to the course on race day.
If a client decides they want to run a 5k instead of 10k, you need a team who will help make that happen seamlessly. Whether you're on walkie talkies or speed dial, you have to coordinate the team's efforts to move cones and adjust the course accordingly, as if this was the plan all along.
Showing up to provide the best regardless of any last-minute course changes illustrates reliability to your clients. Providing consistency in services indicates to other businesses that you have the capacity and ability to deliver a quality product every time. Better yet, you can walk away from the project feeling confident in what you delivered. When your team is dedicated to delivering the highest quality of services and products, it makes scaling a business a whole lot easier.
Exceed client expectations and receive referrals
Exceeding client expectations builds a positive relationship between you and your client. It means not only did you adjust the course and run the race, but you went the extra mile to set up water stations and snacks at the end. Client satisfaction ensures loyalty and expands your network for reaching new clients. By making them look good with deliverables that bring them more customers, it enables them to refer your services to their colleagues.
If you're able to provide excellent service despite the hurdles you encountered (and gracefully jumped over) along the way, they will keep coming back. Going above and beyond inherently makes scaling a smoother transition as it provides a steady flow of new projects coming in to generate more revenue.
2. Repeat – Package your offering
Now, that you've made it through the whole running event—can you do it again tomorrow? Could you repeat it for the local non-profit down the road whose manager saw the race and wants to replicate it for their fundraiser next week? Packaging templates and streamlining processes allows you to easily rinse and repeat successful projects with other clients. If a new client wants a product similar to the ones you already created for past clients—you now have systems in place to accelerate the delivery process to save both time and money. You can use the template of your first race to chart the course for your second.
The initial response to your client's needs resulted in a new product offering to sell with other packages. Not only do you offer marathons, but you can offer 5k races now too. It's possible other interested parties will come sprinting after hearing from your happy client.
3. Scale – Meet demand with ease
After the repeatable offering has proved its vivacity in the market—you can begin to scale your product for new industries. You started off with a 5k event for a local charity, now you sell it to different organizations that want to raise awareness for a certain cause or for school fundraisers.
Your recurrent success with a product is how you scale a business. You found something worth repeating, and now, you're spreading the love to people outside the usual customer base. As you continue to offer it, each race might need to be tweaked here or there to adjust to customer needs. There may even come a point where expanding the team might make production easier. However large or small you wish to scale your business is up to you, just don't overextend your resources. Remember, it's about being quick and efficient.
If you ever feel like you're running low on steam, feel free to contact us. We'll be happy to lace up our running shoes to help you.